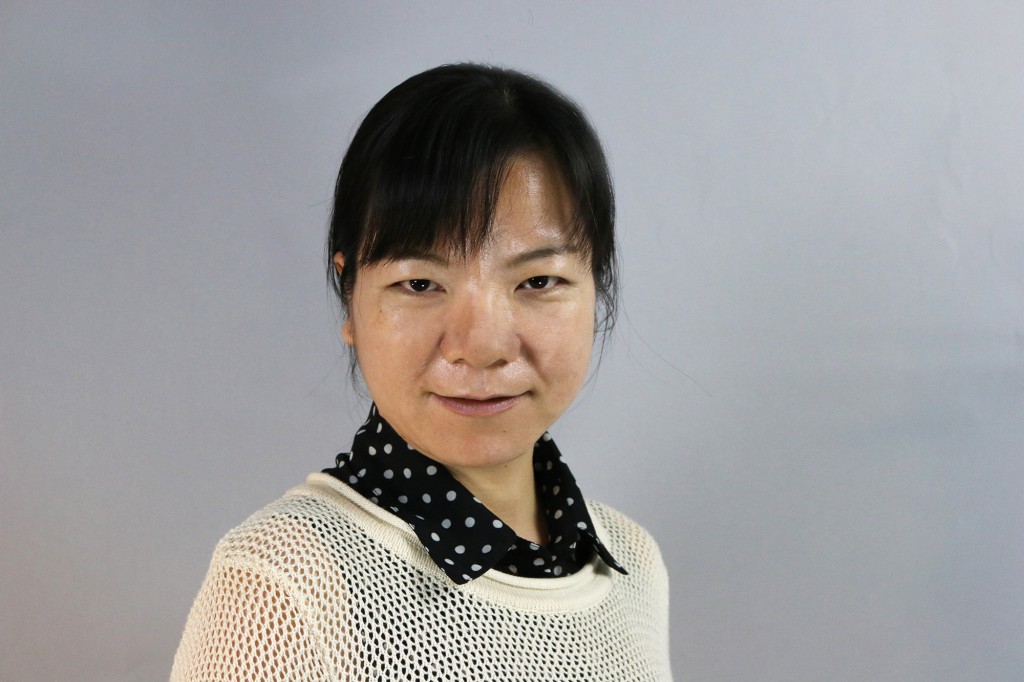 C2W Employee Spotlight June 2015-Tiffany Ye
With 13 years of experience, Tiffany has a wide experience in the know – how of the fields of procurement, project management, and trade across the borders, having joined China 2 West almost 8 years ago Tiffany is a valuable member of the C2W Family and our Sourcing Team Manager.
Discover more about Tiffany in our C2W Q&A:

Q: Please tell us a bit about yourself
My name is Tiffany, I'm 36 years old, I'm originary from Yangjiang City, in the Guangdong Province. I majored in Commercial English in South China Normal University. During my bachelor I learned English language, international trade and marketing which all have been really helpful to perform my duties.
Before working in C2W I worked for 6 years in different cities of the Guangdong Province (Foshan, Dongguan, Shenzhen). When you are young, you always want to experience more and don't want stay in one company for a long time.  At the end of 2007, my husband changed his work from Shenzhen to Zhuhai, and found that Zhuhai is such a beautiful city so we planned to settle down here. So I quit my job in Shenzhen and came to Zhuhai with him.
I worked 6 years in factories, but by the time we moved to Zhuhai I wanted a change in my career, so when I found the on line advert for the job position at C2W I applied and had a successful interview, and here I am after almost 8 years.
I'm Sourcing Manager in C2W and my duties cover a wide range of activities, which will normally will cover the whole process from processing the new enquiries to the shipment of the order:
It will normally start with dealing with customers' inquiries, then sourcing suppliers and quoting within the customer requirements, after the client has chosen the supplier from the given quotations the process will continue with the sampling process, once the samples are approved by the customer and the project is ready to mass production I'd work close with the QC team to run factory audits and in process QA and QC activities, also supervise the mass production to ensure that the product will comply with all the given requirements, and if during the process any QC issues arise will act as liaison between the QC team and the client, in order to solve the issues, after mass production is done will arrange the shipment with the client.
Q: What do you like the most about working in C2W?
What I like the must of working in C2W is the freedom and flexibility to perform my duties, meanwhile in other companies there will be tight schemes, in C2W you have the flexibility to do your activities at your own pace. Also I like that is really easy to talk to the upper management and express your point of view towards any issue and they will always appreciate and take your comments in count to solve it and improve whatever has failed, to make the company a better place to work.
C2W is my first job in Zhuhai. If possible, I want to make it the last job before I get retired. When you stay in one company for a long time, and it's a good place to work you don't want to leave even though there's other job offers in the market.
Q: When you're not on duty which are activities during your leisure time?
I'm an avid sports person, and normally if the weather is good, I will go hiking around the Zhuhai hills, I love mountain cycling and I do it as often as possible. Sometimes, I also practise yoga at home to help me to clean my mind and relax. I love cooking. It is a sense of accomplishment and happiness when you are able to make something tasty and sharing it with your beloved ones.
If you'd like to Experience how is to work in C2W, check our current openings and Internship program to become part of the C2W family.