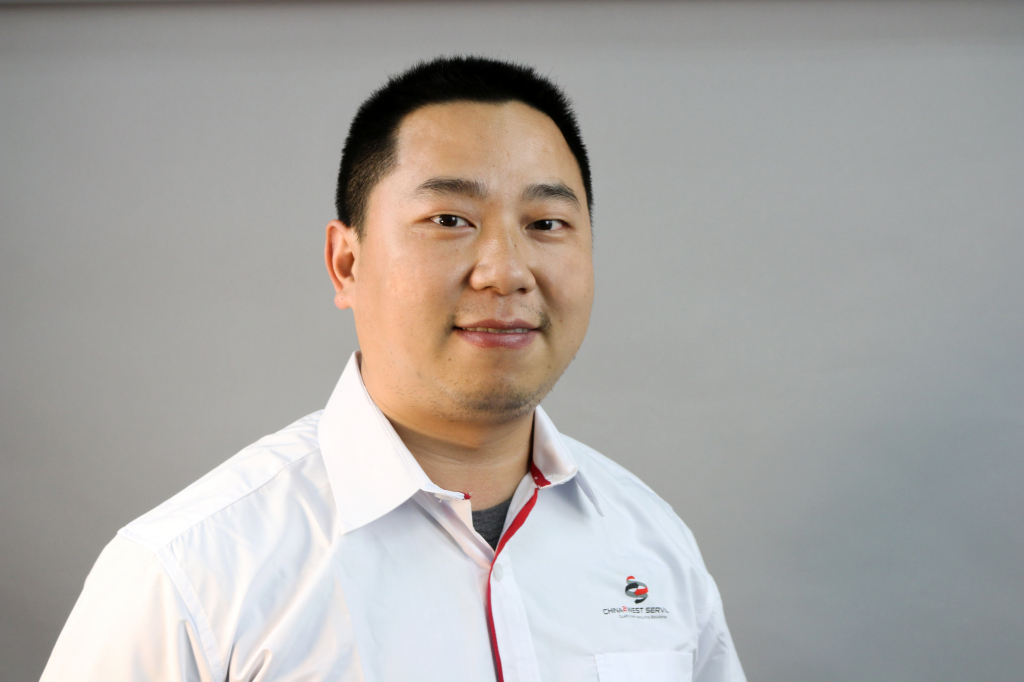 C2W Employee Spotlight March 2015- Oscar Gao
Oscar has over a decade of working experience as a manufacturing engineer and has brought his wide ranging experience in all stages of the manufacturing cycle to the C2W team. Oscar's deep knowledge of the Chinese manufacturing industry and his practical know-how of shop-floor management make him a valuable asset as the C2W Engineer Team Leader. Oscar and his team assure the best results throughout the production process acting as a liaison between the design team, the factories and the purchasers, always aiming to fulfill the requirements and expectations for each and Career Profile every single new venture for C2W.
Discover more about Oscar in our C2W Q&A:
Q: Please tell us a bit about yourself
My name is Oscar, I am 32 years old. I live in the beautiful coastal city of Zhuhai with my wife and kids, I have one daughter who is four years old and a toddler boy who is one, all whom I love very much. I like to think myself as a very positive person who never gives up. However I am not originally from Zhuhai, I come from the city of Hengyang in Hunan province which is about 800 km away from here.




I graduated from Changsa university in 2006 majoring in mold design and manufacturing. I decided to major in mold design because of my auntie, who was a mold designer by that time, whom advised me to study same as her and also due the boom the manufacturing industry in China, for which that major had a lot of work vacancies after graduation. It turned out to be very good advise as it brought me to work at China 2 West.
Q: What do you like the most about your job?
I am head of the engineering team at China 2 West. My team is present within the manufacturing process from the beginning when the client has an idea though all the necessary steps which it takes to move the product into mass production, some of my tasks include:
• Monitor all projects and provide technical support to the team.

• Verify and audit new suppliers for new projects.

• Define the quality control plan and production plan for new projects.

• Supervise current productions to make sure clients exact specifications and demands are met.

• Liaise with clients regarding the actual status of their projects in the factory.

• Manage trusted suppliers to conduct production.
Me and my team are present in all the steps of the manufacturing process, which I enjoy because I can see ideas becoming a tangible product, that makes me feel satisfied every time a new project reaches the mass production, which shows all our hard work.
I have been working for China 2 West for 3 years now, but I have known of China 2 West for a long time before working here. When I was working in a mold factory I did a lot of projects for C2W. I worked very well with China 2 West so much so, that they offer me a job and I jumped at the opportunity.
Q: What do you like the most about working in C2W?

China 2 West is a very flexible and innovative company, as a company we are not afraid to test new ideas and concepts to make the optimal manufacturing process for the customer. The flexibility combined with a great team of co-workers allows the China 2 West's work place to be a special one.
Q: When you're not on duty which are activities during your leisure time?
In my free time I love to watch sports and climb the beautiful local mountains of Zhuhai. I love to take my family to the beautiful parks we have here in Zhuhai on the weekends to enjoy the whole day in the park with them, most of the times with a picnic. When I take my leave I like to go to return to Hengyang with my family so I can see my parents.
If you'd like to Experience how is to work in C2W, check our current openings and internship program to become part of the C2W family .