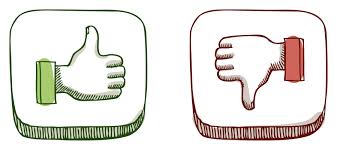 Pros and Cons of Manufacturing in China
Dubbed as the workshop of the world, for the last 3 decades China has been the world's largest exporter. China has been the solution for firms to be able cut cost and in the process increases their profit. However currently China is changing, the perceived advantage of low cost labour is disappearing. Some provinces of China such as the Guangdong province is facing a labour shortage.
Once all costs were taken into account some companies may think producing in China isn't an advantage. The difficulties with intellectual property protection, quality control problems, logistics and management overheads and hidden costs sometimes add to more costs than expected at first. There are still huge benefits to be had from doing business in China however you have to be mindful of the potential pitfalls that we hear so many companies fall into when first doing business in China. So what are the main pros and cons of manufacturing in China?
Here are some of the main benefits that can be had from doing business within china
Labour costs
most of the companies that we deal with can cut costs by between 30 and 80 percent varying with the labour intensity of the product.
Economies of Scale
Chinese factories have been able to be built to such a size allowing them to benefit from economies of scale. The size of the economies is globally unique.
Chinese market
China is seeing the rise of a wealthy middle class, producing your good in China will allow you to tap into this market of over 1.3 billion people.
Efficiency
China's factories are incredibly competitive, along with the 'Made In China 2025' plan Chinese factories are ever looking to increase efficiency with large investments within technology. The long term investments will ensure that production costs will remain low throughout the future.
Low labour costs, while remaining an important factor in decision making, should not alone justify moving or setting up Chinese manufacturing operations.
Factors that make manufacturing in China difficult
Language and cultural differences sometimes it can be hard to be on the same page.
Commercial law is always changing and still improving
Increased intellectual property protection costs.
Potential Risks to your brand.
High management overheads due to communication struggles or the need for constant and regular quality controls and the need to redesign operations.
Fluctuating quality of logistics which is however improving around metropolitan areas.
Many of the points above are hidden costs. Sometimes these hidden costs and difficulties can outweigh the advantages for small companies,
With over ten years of doing business with manufactures in China, we know how to work well with suppliers to ensure the best outcome for your business. Throughout our time in China we have heard countless examples of manufacturing nightmares which occur here in China. Thankfully with of the clients who came to us having a bad experience we were able to resolve the situation. However this emphasizes the pitfalls that can occur when doing business in China. At China2West we can be with you through the whole process of manufacturing here in China. No matter of your experience producing we can guide you from the initial product idea all the way to bringing product to your desired location.