Sourcing in low cost regions – SE Asia & India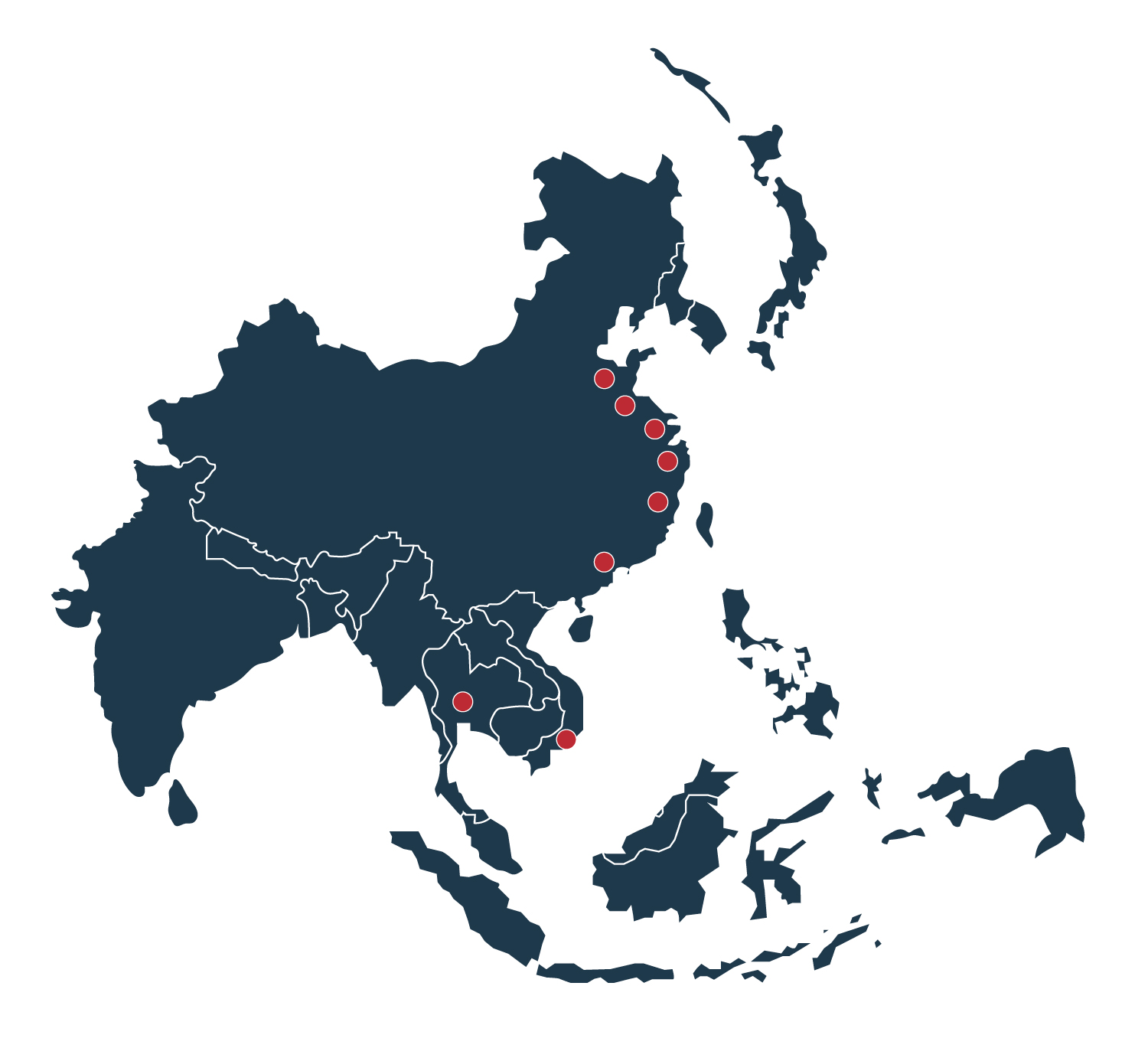 Nervous about a US-China trade war? Interested in spreading the supply risk or finding cheaper suppliers outside China? 
The recent and ongoing trade dispute between the US and China has made a lot of US importers nervous and it's no surprise that interest has grown in investigating potential  suppliers in countries other than China.
South East Asia and India have been areas of interest for low cost manufacturing for some time but they have found it hard to climb out of China's shadow. This could be about to change very rapidly and it would be wise to act now rather than wait until it's too late.
China 2 West, despite the name, has been active all over Asia since 2005 and is ready to take on this challenge with regional offices established in Bangkok, Thailand and in Ho Chi Minh, Vietnam.
Special Service Offer - SE Asia Supply Chain Investigation
Get a detailed report on potential SE Asia manufacturers for your product.
Follow our simple 5 Step Plan:
Step 2
---
Once we receive your RFQ, we will send you instructions to make the payment through our secure online payment portal.
Step 3
---
Skype consultation with your allocated English speaking PM.
Step 4
---
We get to work!
Usually for 10-14 days.
Step 5
---
 You will receive a detailed report on suitable SE Asia based manufacturers.
Check out a Supplier Report Example
Despite the name, China 2 West has been working outside China for many years. The principles of good manufacturing and supply remain the same whatever the region and we have huge experience and a strong team of technical engineers within our HQ within the same time zone and within easy reach.
China 2 West, with 14 years of product development, OEM manufacturing and supply chain management, is perfectly placed to transfer all of our skills and experience to a new and exciting region and offer the same level of integrity, service and quality that we already provide to our customers.
When it comes to manufacturing and challenging the dominance of China, the country of most interest and potential is Vietnam. With a youthful, skilled and educated population of 93 million people, a growing economy, a stable political situation and worker labor rates on average ¼ that of China, it should be no surprise that Vietnam is the talk of the town in manufacturing and supply chain circles.
Of course, this is not a new phenomenon; in 2010, Vietnam overtook China as the primary supplier of Nike branded products and Samsung has already invested over $5 billion in production facilities in Vietnam but owing to various challenges the rise of Vietnam as an alternative supply source for small to medium companies has been slow.
However, with the pressure of US tariffs and rising costs in China, many Taiwanese and Chinese factories have already or are in the process of moving manufacturing to Vietnam and things are about to change.
Naturally, there are still some challenges in Vietnam:
The vast majority of factories in Vietnam are either foreign invested (and closed to the public) and/or concentrated in just a few industries such as electronics, shoes, garments and wooden furniture so, unlike China, it is not so easy to find OEM manufacturers for everything and anything in Vietnam.
②
Sub-contractors & Components
Again, unlike China, in Vietnam it is not so easy to find some materials, processes and off the shelf components although the situation is improving all the time. In some cases parts or materials will need to be imported from overseas which may offset some of the cost advantages of Vietnam.
③
Communications & Culture
The Vietnamese business culture is very different to China and they are not as open and accommodating to new customers as one might expect. Also the level of English and speed of communication is usually worse than China.
④
Infrastructure & Logistics
The road and rail network is way behind China which can be annoying at times but Vietnam does have excellent deep water ports and the government is planning to invest a lot of money into the infrastructure over the next few years.
Despite the above challenges, sourcing in a low-cost labor and upcoming country like Vietnam with zero or low tariffs into the US is a tantalizingly prospect.
C2W also has connections in India, Malaysia, Indonesia, Cambodia and the Philippines. Depending on product type, each of these countries may have suppliers and be competitive with China.
Contact us for more information on getting started in SE Asia